THE BALLANTINE's SINGLE MALT SERIES
NOSING & TASTING / Whisky Proeverij
(6)

NOSING & TASTING
Session at 3 p.m. on reservation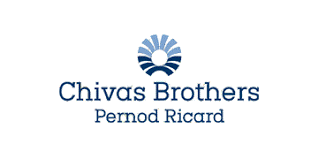 THE BALLANTINE'S SINGLE MALT SERIES

PERNOD RICARD'S CHIVAS BROTHERS
In 2017 CHIVAS BROTHERS released 3 of there more unknown distilleries: MILTONDUFF 15 years old 40 %, GLENBURGIE 15 years old 40 %
and GLENTAUCHERS 15 years old 40 %.
And according to CHIVAS BROTHERS, MILTONDUFF is the foundation of BALLANTINE'S Blend bringing warmth and power, GLENBURGIE
is the hearth contributing fruitiness, while GLENTAUCHERS brings on a smooth and delicate finish.
We choose the whiskies from our existing stock, this changes from time to time.
This 3 SINGLE MALT WHISKIES à 2 cl
:
MILTONDUFF, GLENBURGIE, GLENTAUCHER
S
= 35,oo per person