Restaurant Het Kompas & The Scotch Whisky Bar
Since 24 - 01 - 1981

North 53o 01o 34" Eastern Longitude 4o 45o 11"

TeXel, Den Hoorn, Herenstraat 7, 1797 AE
Where Dunes, Forest, Farmland and Sea come Together
In the Shadow of the Famous Church build in 1425 and his 28 metres high white Tower build in 1450 on the "olde lant" of TeXel

We would be delighted to welcome you in our Restaurant Het Kompas & The Scotch Whisky Bar
OPEN FROM ? P.M. CLOSED ON TUESDAY
as probably TeXel's Smallest Restaurant & The Scotch Whisky Bar and only one Shift an Evening,

We will have a strict reservations Policy and therefore we kindley ask that a Reservation Request must be made in Advance
only on: +31 - (0) 222 319360 & then mail YOUR VACCCINATION CERTIFICATE TO info@whiskybarplaza.nl
when booking a Table means at least a 2 Course Dinner with a Starter, and a Main Course p.p. and a Bottle of Wine of your Choice from our Wine List per Table
Please see first our Menu- & Wine- List which is not for Everyone
We stock outstanding Italian- a.o. raw Wines to accompany your Dinner
Your Reservation is only Valid after our Confirmation

The best Food is only archieved by using the best Ingredients
As Vegetables can be only as Good as the Earth in which it grows

our Vegetables come through Goenga Spar Supermarkt if possible from Biodynamic farm Novalishoeve in
Den Hoorn, and served in a steaming Bowl and in generous Portions. and born and grazed TeXel Lamb & TeXel Beef is slaughtered by Goenga Slagerij in Den Hoorn
Herb from our Garden as Rosemary, Lavender, Sage, Coriander, Thyme, Chives, Parsley, East Indian Cherry, Borage, Lovage, Fennel, plucked that very Morning
Handcrafted, Natural, from Earth to the Table, dealing with Nature
Where the Table's are all set

Classical Music plays softly in the Background

There is neither Vegetarian nor Gluten free Serving

Our Dishes may contain traces of Allergens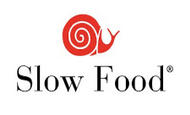 Slow Food: The History of an Idea
Slow Food was started by Carlo Petrini and a group of activists on 10 December 1989 (is Terra Madre Day) with the initial aim to defend regional traditions, good food, gastronomic pleasure and a slow pace of life. In over two decades of history, the movement has evolved to embrace a comprehensive approach to food that recognizes the strong connections between plate, planet, people, politics and culture. Today Slow Food represents a global movement involving thousands of projects and millions of people in over 160 countries.
Cara amica, caro amico grazie per il tuo sostegno, puoi continuare a supportare Slow Food Italia nel 2022
noi siamo moltitudine Carlo Petrini, fondatore e presidente di Slow Food

e Edie Mukiibi, vice presidente di Slow Food
Restaurant Het Kompas & The Scotch Whisky Bar is one of the First Slow Food Members in the Netherlands
Slow Living is a Mindset and a Return to genuine Values, such as Authenticity, Quality, Craftsmanship, Timeless, Sustainable, Local,
Rarity, Originality, Seasonally, Exclusivity, Unicity, Scarcity, & Organic so be Slow and take your Time to Drink and Dine
The Most important Ingredient in Cooking is Time
Change the Way you get to Eat and Drink
We Are what we Eat, and Serve it to Save it, that's the Way we Are
Times Change, Authtentic Remains but never stand Still
Speed and Fine don't Combine
Traditional does't mean repeating what you did in the Past, traditional is that you have a set of Valuas that you carry with you

Member of Fattoria La Vialla Vino Biologico Organico / Bio Vegan, Toscane
Fattoria La Vialla is a family-run, organic-biodynamic farm and wine estate. Already a farm over two centuries ago, it was retrieved from abandon and taken into safekeeping by the Lo Franco Family in 1978. Today La Vialla uses organic and biodynamic methods to cultivate 1,600 hectares/3,954 acres of land (with the largest Demeter certified surface area in Europe) and produces its own wine, extra virgin olive oil, pecorino cheese, appetizers, sauces, pasta, vinegar, honey, biscuits and other sweet delicacies – directly from vineyard to bottle, from vegetable patch to jar. The Fattoria's specialities cannot be found in any shop, but you can receive them at home.
Restaurant Het Kompas has Permission from brothers Gianni, Antonio and Bandino Lo Franco of
La Vialla in Toscane to serve their wines in this Restaurant
We believe in Authenticity Provenance & Traceability
We believe in Terroirs Matters
The good Things in Life still Exist
Scotland"s Gift to the World
We didn' t join the Scotch Single Malt Whisky Movement, we started it
Nosing & Tasting at ?. p.m.

An Unhurried Journey: Nosing & Tasting from Old & Rare, sometimes Unique unrepeatable Scotch Single Malt-, Vintage-,
Cask Strenght, Single Cask & Whiskies also from Lost Distilleries can take between one and three Hours
depending on the Questions being ask and forge for a lifetime drinking Experiences and Memories
We will have a strict Reservations Policy and therefore
we kindley ask that Bookings must be made in Advance.
only on + 31 – (0) 222 319360 & then mail
YOUR VACCINATION CERTIFICATE TO
Please let me know when you would like to Visit us and at which Nosing & Tasting I can assist you
Session at ?. p.m only on Reservation and only accessible to Whisky Drinkers this time at ? p.m.
Your Reservation is only Valid after our Confirmation

TeXel Single Grain- & Single Malt Single Cask Whiskies from Distilleerderij De Lepelaar in Den Hoorn, TeXel
The Living Cask our Daily Dram
with more then 100 different Scotch Single Malt Whiskies in one Glass
This Scotch Single Malt Whiskiy is different every time you drink it, carefully chosen
topped up and then left to Mary.
The "old" Scotch Malt Whisky Society, The Vaults, Leith, Edinburgh
We do not accept debit - (pin) cards we do accept Mobiel Banking